Welcome to the Yuen Biao Mailing List Home Page
"Fans are my friends; good friends." - Yuen Biao
The purpose of this site is to promote the discussion and appreciation of the work of Yuen Biao, Hong Kong film maker, actor, stuntman and martial artist. Also, this site and the Yuen Biao Mailing List serve as the home-base for those of us who are attempting to establish the official Yuen Biao fan club. We are in the process of trying to contact him in the hope of receiving his endorsement of this project.
We will be compiling a Filmography, History, Gallery and Links for the wonderful Yuen Biao.
-----------------------------
Sun. July 23, 2000 3pm
At The DEN
44 Avenue A (@ 3rd Street)
Downstairs from Two Boots restaurant/video store
Feel free to bring your own food
Cash bar on premises
Tickets: $5.00 (Suggested Donation)

The Yuen Biao International Siblinghood proudly presents:
THE 3RD ANNUAL YUEN BIAO BIRTHDAY CELEBRATION
------------------------------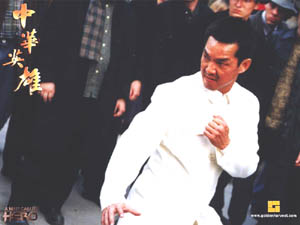 Click on the Picture for more info. This is a flash site so make sure you have the plugin!
Maryan has some posters available. If interested, See the Posters!